Lena Police Department
Mission Statement
The members of the Village of Lena Police Department are committed to providing professional, quality police service to the Village of Lena. We take the responsibility to maintain order, protect life and property, and to improve the quality of life for all Village of Lena citizens, members of the community, and visitors. Our objective is to maintain a safe and secure environment for all, by interacting with the community, emphasizing the control and prevention of crime, and providing fair, impartial, and efficient service to the public.We will maintain order by protecting all constitutional freedoms and enforcing the law and village ordinances impartially. Our mission will be accomplished by being leaders in the community and working hand-in-hand with the public to make the Village of Lena a great place to live, work and visit.
Our Vision
It is our vision to provide within the Village of Lena a lawful environment where all persons can perform their daily routine at any time, free from the fear of any type of harassment, injury, or victimization from the criminal activities of any person or entity.
Police Chief:
James Herald
Physical/Mailing Address:
117 E Main Street
Lena, WI 54139
E-mail: [email protected]
Phone: 920.829.5950
EMERGENCY – DIAL 911
239-25 Sex Offender Residency Restrictions
302-30 All Terrain & Utility Terrain Vehicles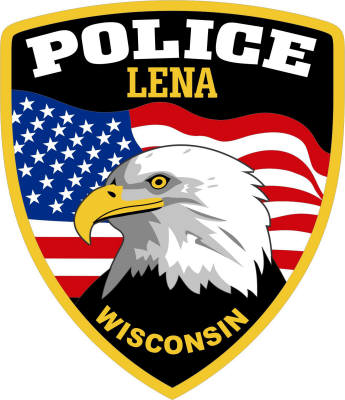 Lena Fire Department
The Lena Volunteer Fire Department was founded in 1909. The first Fire Chief was J.N. Netzer. Netzer's Mill on the corner of West Railroad Street and Main Street was the first fire station and served the community till 1946 when they moved to 117 E. Main Street (currently the Municipal board room & Police Department).
A hand pumper was brought by train in 1920 from Battle Creek, Michigan. This pumper is now stored at the Lena Museum. The first Model T fire truck was purchased in 1927. In 1934 & 1952 other fire trucks was purchased to serve the needs of the village and in 1952 the Lena Volunteer Fire Department extended services to Towns of Spruce, Stiles, Lena and Little River.
Today the Lena Fire Department consists of 35 dedicated volunteers. The fire department is very active in the community. Their annual Firemen's Dinner is held the first Sunday in August every year to help raise funds for equipment /supplies/community involvement. They also hold an educational event in honor of Fire Prevention Week.